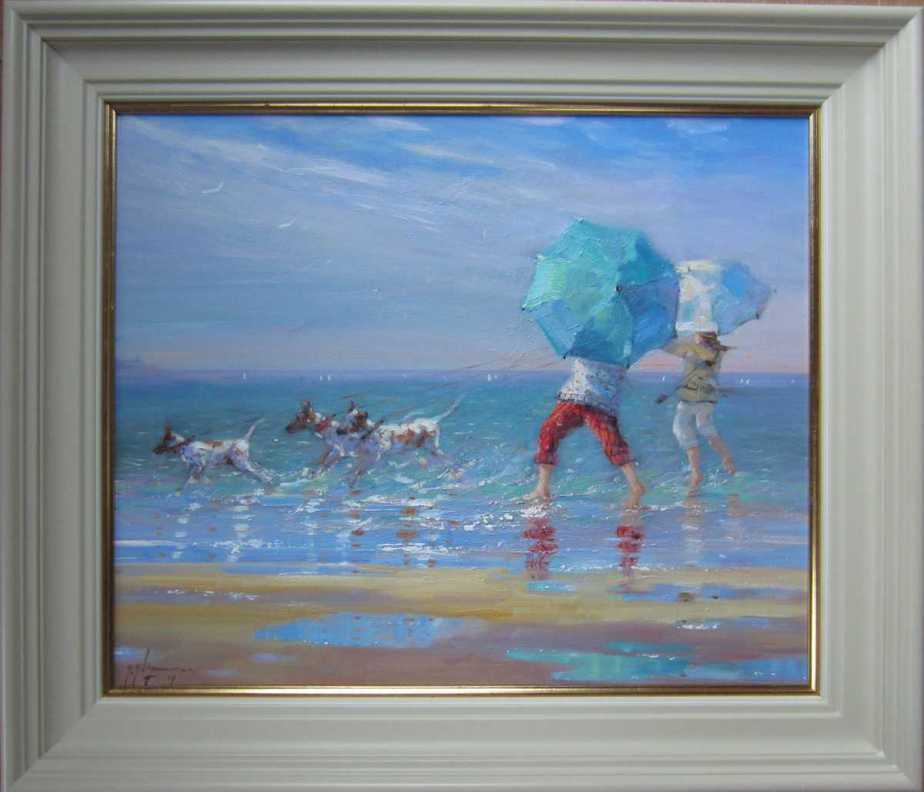 He is at home with most of the painterly subjects, being an exponent of street scenes, still life, landscapes and seascape. He has always expressed a flair for a magic realist style which is uniquely his own.
During the 80's Gerry was recognised by winning seven top awards in National and International Art Competitions for drawing and painting including his magic real piece 'The Ninth Hour'. He also achieved awards in National Portrait Competitions. He took the top award in an international competition in 2013 for a large night scene of Dublin City which was exhibited at the Little Museum of Dublin for some months.
He designed and illustrated 12 large panels for a treasure trove picture book commissioned by the late novelist Desmond Leslie in 1980-83. He worked on background design and rendering with Emerald City Productions animation film company in 1986 to1992.
His works have been acquired by the Dept. of defence, NTMA, Castle Leslie and are also in collections in Ireland, Europe, United States, Australia and Japan.
Many of his works have works were purchased by Sports and TV personalities and he has a listing in Whyte's Buyer's Guide to Irish Art.
Gerry's work has been exhibited at RHA & Oireachtas exhibitions, in many group shows in Ireland and abroad and sold at auctions throughout Ireland.